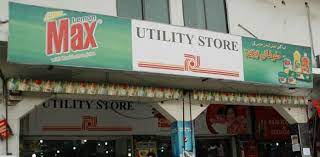 Process to Redeem Points from the Sohni Dharti Remittance Program at Utility Store Corporation:
Visit the nearest Utility Store Corporation (USC) in your vicinity.
Approach the store operator and express your intention to make a payment through the Sohni Dharti Remittance Program (SDRP).
Verify with the operator that the SDRP link is operational by confirming their affirmative response.
Once the operator confirms the functionality of the SDRP link, proceed to select the items you wish to purchase from the store.
After choosing your desired products, proceed to the counter and interact with the cashier to generate a bill.
The cashier will issue a Payment Slip ID (PSID) for the transaction.
Launch the Sohni Dharti Mobile Application and log in to your account, choosing either the Remitter or Beneficiary option.
Navigate to the main menu and opt for the "Redeem Points" feature. On the Redeem screen, choose the "USC" option.
On the subsequent screen, click the "Next" button and input the PSID acquired in Step #6.
Proceed by clicking the "Next" button, and a confirmation popup will emerge, prompting you to verify the PSID amount. Input the amount corresponding to the generated PSID.
An OTP will be dispatched to your registered mobile number.
Enter the OTP received in the previous step.
Upon successful redemption, you will be furnished with a Receipt Number, confirming the completion of the payment using SDRP points.
Now, collect your purchased items and bid farewell!
Mobile Application Steps to Redeem Points at Utility Store Corporation of Pakistan:
Login SDRP App & Click Redeem Your Points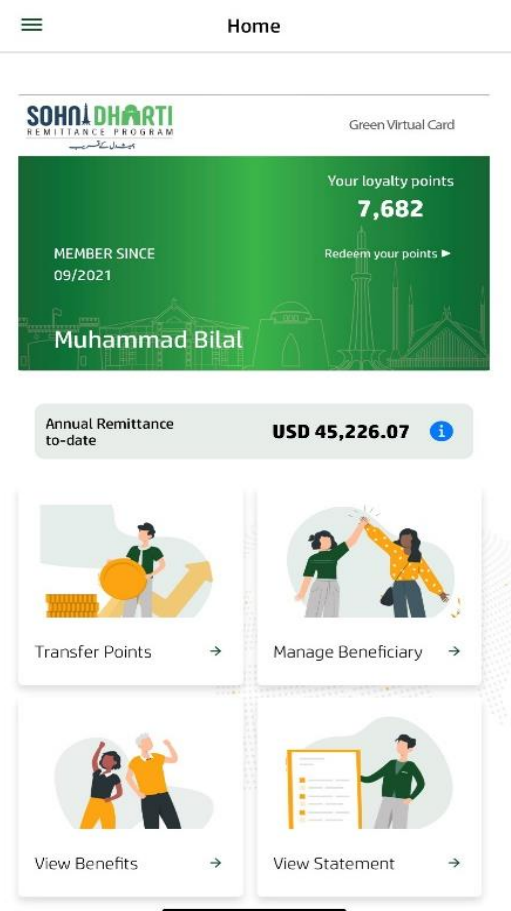 Select USC from the Redeem Screen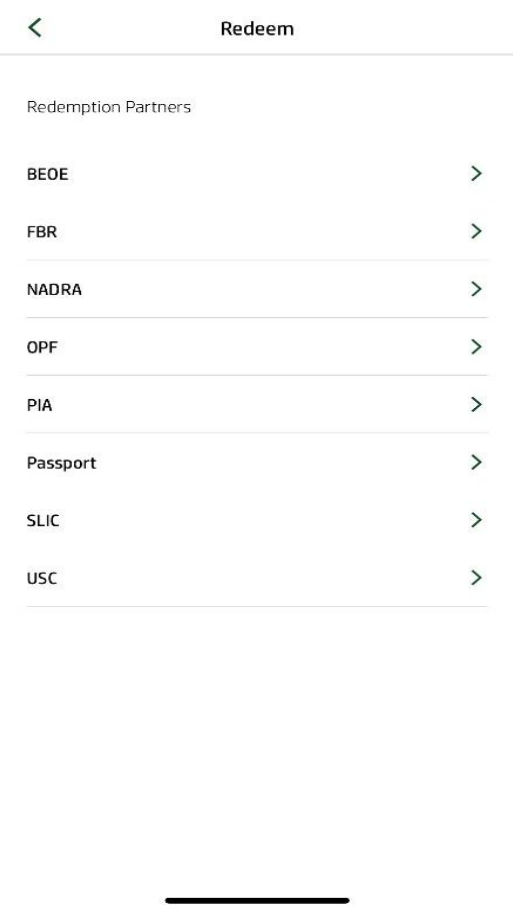 Generate Payment Slip ID (PSID)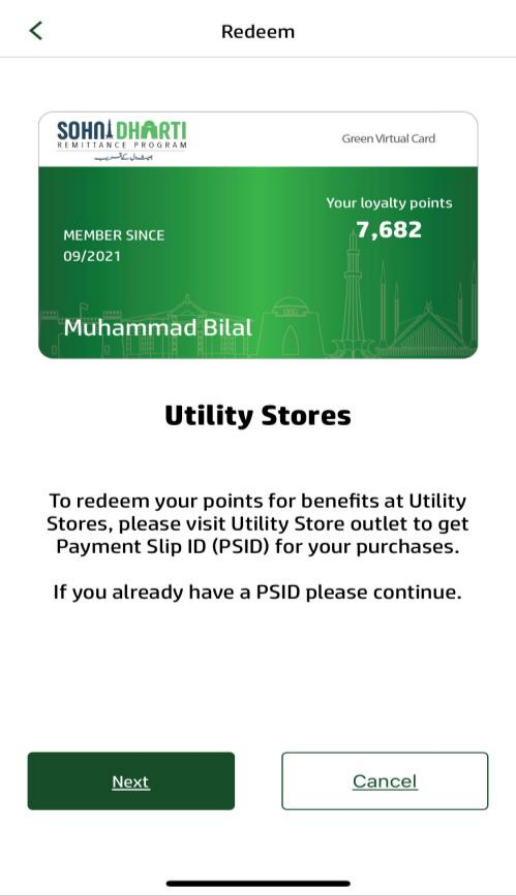 Enter Payment Slip ID (PSID)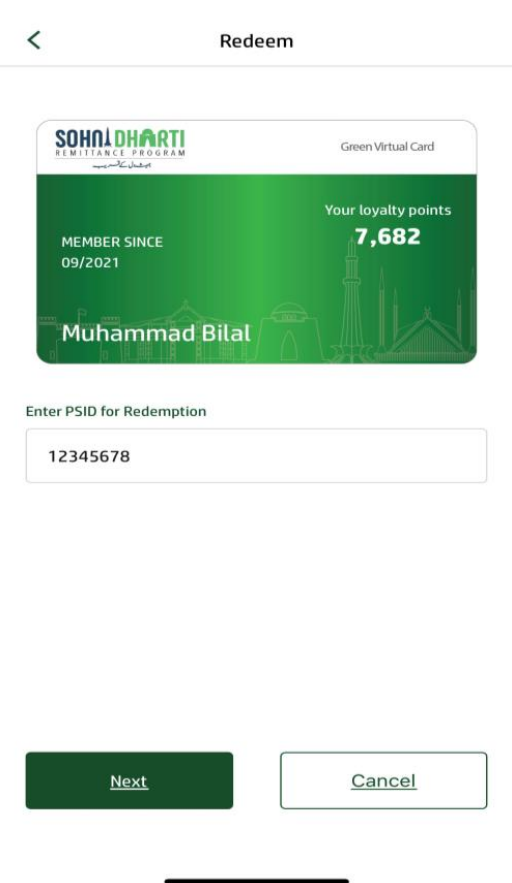 Confirm the redemption details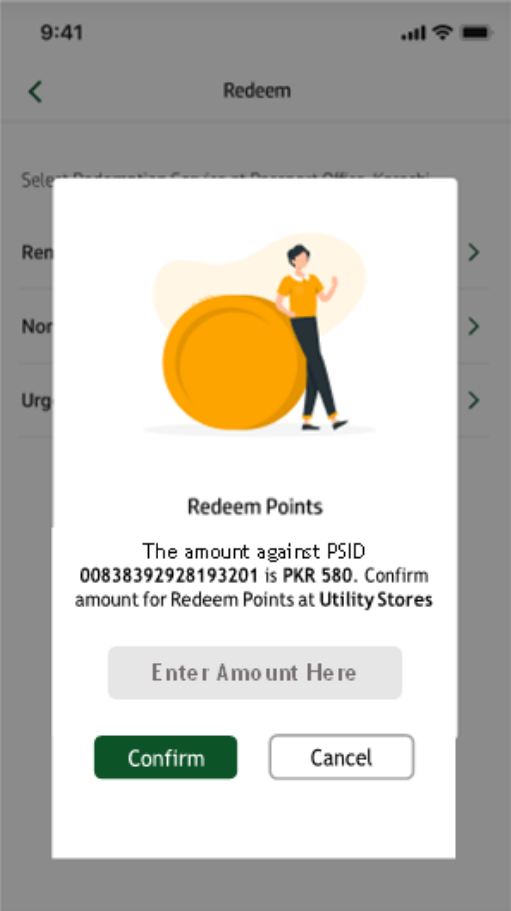 Enter OTP received to you on SMS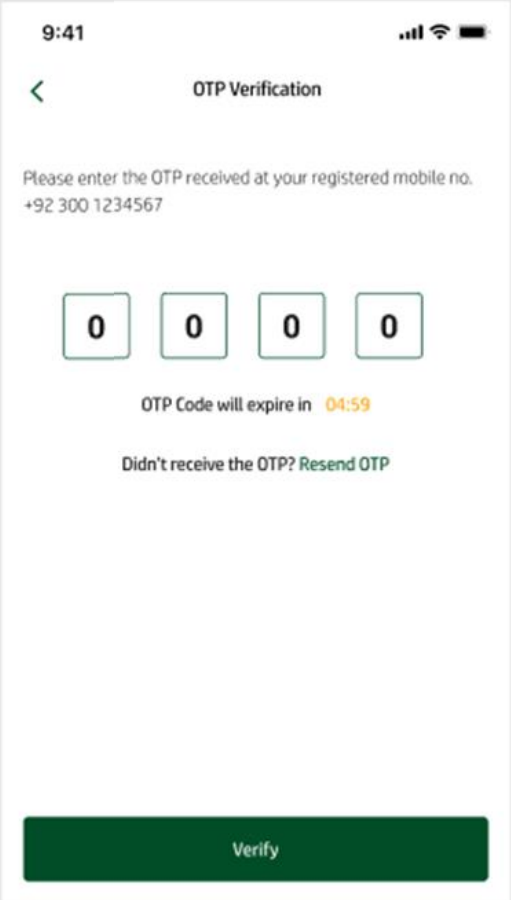 Points redeemed Successfully