Lahore Development Authority 3D illusion screen at Park & Ride Plaza Liberty Gulberg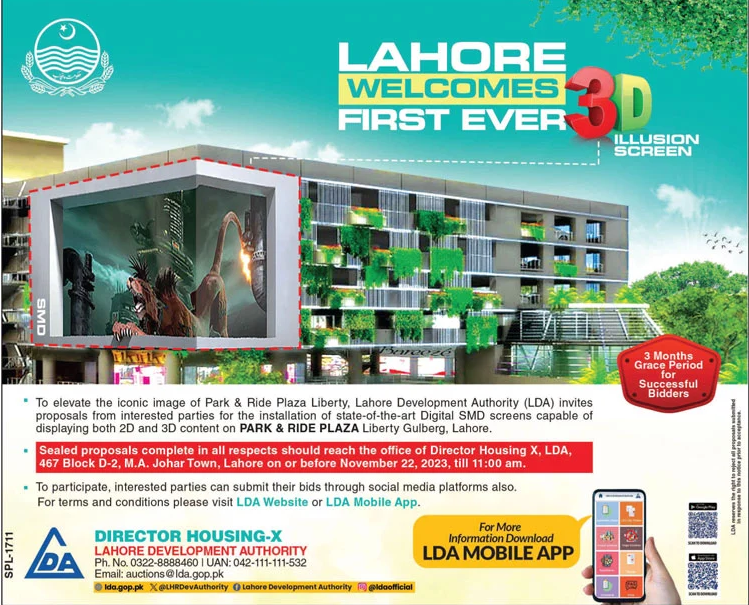 LAHORE WELCOMES FIRST EVER
To elevate the iconic image of Park & Ride Plaza Liberty. Lahore Development Authority (WA) invites proposals from interested parties for the installation of state-of-the-art Digital SMD screens capable of displaying both 2D and 3D content on PARK & RIDE PLAZA Liberty Gulberg, Lahore.
Sealed proposals complete in all respects should reach the office of Director Housing X, LDA, 467 Block D-2, M.A. Johar Town, Lahore on or before November 22, 2023, till 11:00 am.
To participate, interested parties can submit their bids through social media platforms also. For terms and conditions please visit LDA Website or LDA Mobile App.
DIRECTOR HOUSING-X LAHORE DEVELOPMENT AUTHORITY D Ph. No 0322-8888460 I UAN: O42-11-111-532 Email: auctionsOlda.gop.pk
For More Information
LDA MOBILE APP
3 Months Grace Period for Successful Bidders