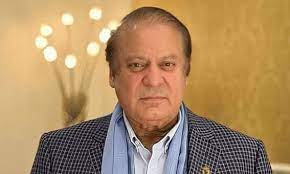 List of Corruption Cases on PMLN Pakistan Muslim League (Nawaz) Nawaz Sharif
Here is the list of the cases that are on  Pakistan Muslim League (Nawaz) PMLN  Supremo Mian Muhammad Nawaz Sharif
Panama Papers Case (2017):Nawaz Sharif and his family were implicated in the Panama Papers leak, which revealed offshore companies owned by them. The Supreme Court of Pakistan disqualified Nawaz Sharif from office in July 2017.
Avenfield Properties Reference (2018):Nawaz Sharif, his daughter Maryam Nawaz, and son-in-law Muhammad Safdar were convicted in the Avenfield corruption case related to the ownership of luxury apartments in London. The court sentenced Nawaz Sharif to ten years in prison, Maryam Nawaz to seven years, and Safdar to one year.
Al-Azizia Steel Mills Case (2018):Nawaz Sharif was found guilty in the Al-Azizia Steel Mills case, where he was accused of owning assets beyond his known sources of income. He received a seven-year prison sentence.
Flagship Investment Reference (2018):Nawaz Sharif faced charges in the Flagship Investment case related to offshore companies and was sentenced to seven years in prison.